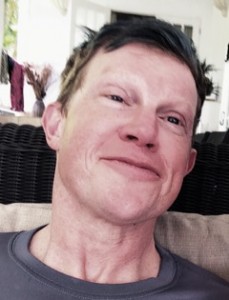 Congratulations to Cannon Schmitt, Professor of English at the University of Toronto, who has received the Donald Gray Prize for best essay published in the field of Victorian Studies. The essay, "Technical Maturity in Robert Louis Stevenson," appeared in "Denotatively, Technically, Literally," a special issue of Representations 125 (Winter 2014).
Technical language in novels, rare in itself, is still more rarely interpreted. Focusing on Robert Louis Stevenson's bildungsromans, in this essay Cannon Schmitt argues that a technical maritime lexicon marks their protagonists' accession to maturity. But that lexicon and the love for the world it attests to and demands also forces a redefinition of what it means to be mature, offering an open, adventurous, never-to-be completed Bildung that refuses the stasis of marriage or a settled profession.
The Donald Gray Prize is awarded annually by the North American Victorian Studies Association (NAVSA). The prize has previously been awarded to other Representations articles, including Sue Zemka's "The Death of Nancy 'Sikes'" (2010), Sarah Winter's "Darwin's Saussure: Biosemiotics and Race in Expression" (2009), Andrew Miller's "Lives Unled in Victorian Fiction" (2007), and Herbert Tucker's "Rossetti's Goblin Marketing: Sweet to Tongue and Sound to Eye" (2003).