Congratulations to Representations editorial board member Beate Fricke. Fricke and Finbarr Barry Flood (NYU) have been awarded an ACLS Collaborative Research Fellowship for their research project, Object Histories—Flotsam as Early Globalism.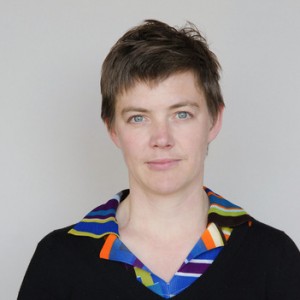 Fricke (associate professor in the History of Art Department at UC Berkeley) and Flood (William R. Kenan Jr. Professor of the Humanities at New York University) have received a 2016-2017 ACLS Collaborative Research Fellowship. The program provides support to small teams of two or more scholars to collaborate on a single, substantive project.
In Object Histories—Flotsam as Early Globalism, Fricke and Flood draw from case studies in the medieval European and Islamic worlds to tackle methodological and theoretical issues of writing histories of flotsam, when the only source one has is a unique surviving artifact, image, or monument divorced from other documentation of its contexts. The authors describe the project as follows:
"The past decade has witnessed the proliferation of histories written on and from objects. This reflects a number of significant developments in the humanities, from increased attention to circulation, gifting, and the early history of commodities, to a renewed concern with materiality and the potential agency of material things. Historians of medieval art often face the challenge of writing histories for which unique artifacts, images, or monuments are the only available archives. In these cases, the object functions as its own archive, the absence of related written sources compelling the researcher to pursue compensatory lines of historical inquiry. But how does one choose where to start, which lines to trace, and which to ignore or neglect? The collaboration between Finbarr Flood and Beate Fricke considers such questions in relation to the writing of connected histories focused on medieval flotsam—artifacts or images that appear as unique survivals. It explores the pre-modern reception of such objects, their capacity to stimulate new artistic trends, and the methodological problems inherent in treating artifacts as archives to facilitate the writing of medieval histories in the present."
For more information about Object Histories, visit the ACLS project site.