by Georgina Kleege
In April 2015, Netflix, the video rental and online streaming service, announced that its new series Daredevil would be available with audio description for the blind and visually impaired. The company also announced that soon it would increase the availability of audio description for all its in-house productions. This step may have been taken in response to protests from disability activists who remarked on the irony that Daredevil, whose title character is a blind superhero, would not be completely accessible to blind viewers. It may also have been a preemptive effort to avoid a lawsuit. In 2012, the National Association of the Deaf won a settlement against Netflix that compelled the service to provide closed captioning for all its on-demand programming. Additionally, the Federal Communications Commission (FCC) has set mandates compelling television broadcasters to increase the number of programs available with audio description and requiring all movie theaters with digital projectors to offer audio description devices to patrons who request them. What all this means for blind people is that there will be a proliferation of accessible movies and television programs. As accessible offerings proliferate, it seems an apt moment to review the history of audio description and scrutinize current standards and practices.
"Audio description" is the umbrella term for techniques meant to make visual media accessible to blind people. These services have been around since approximately the 1980s, when they first began to be offered in live theater performance. The blind audience wore headsets provided by the theater, and a describer was positioned backstage or in the sound booth, from where he or she broadcast brief descriptions about the actors' movements, gestures, facial expressions, and costumes during the natural pauses between the characters' speeches. Sometimes more detailed description of the set and a reading of the program were offered before the performance or during intermission. Then, as now, the service is typically offered for only certain performances of the show, and patrons are required to sign up in advance. At approximately the same time that audio description began to be offered in the theater, the service began to be available for television programs and movies. In these cases the description was recorded on a separate audio track accessible to the moviegoer through a headset provided by the theater, or via a setting on the television, and then later by selecting the described version on a home videotape or DVD. At the same time, museums began to offer docent-led tours for blind people and special taped tours or additional tracks on audio tours used by sighted visitors. Over the years, the services have expanded, and the practices have become standardized. While it's understandable that a certain level of consistency and professionalism is necessary, the rules and guidelines that have become codified seem to arise from problematic assumptions about what blind people can understand and should know about visual phenomena.
Until recently, the standards for audio description have received very little scholarly scrutiny. Literature on the topic is typically written for practitioners and usually only suggests minor tweaks to standard practices or summarizes the results of focus-group surveys of consumers. Some researchers employ the techniques of narrative theory or discourse analysis to collect data from existing audio-description scripts or to tout the advantage of this kind of analysis without necessarily demonstrating how it will produce better results. One research study used eye-tracking technology on a group of sighted participants watching short excerpts of a film, then used the data to write a descriptive track and compared it to an existing audio description of the same film. Blind participants were then asked to evaluate the merits of the two descriptions. Even the researchers admitted that their findings were inconclusive, and that the expense of the technology makes further research of this kind impractical. In disability studies scholarship, when audio description comes up, it typically appears in lists of necessary accommodations to promote the goal of social inclusion for people with disabilities, along with closed captioning, sign-language interpretation, architectural modifications, and so forth. Scholars advocate for audio description in specific situations, in public service announcements for emergency preparedness, for example. But for the most part, in this scholarship, as in the literature for producers, there is a kind of tacit acceptance that the foundational assumptions behind the practice are sound and unproblematic.
What I have at stake here is that I am blind myself, and so a potential consumer of audio description services. As will become apparent, I am skeptical about, even hostile to, the current practices. My critique of the standard practices, however, is blunted by the undeniable fact that I cannot see what I'm missing. So, whenever possible, I try to draw the attention of scholars of literature and visual culture to audio description, in the hope that the perspective of someone who is neither a service provider nor a consumer could eventually lead to innovation. The increased availability of audio description, such as that provided on Netflix offerings, could mean that sighted people might happen upon it and discover some utility beyond what was originally intended. In other words, I resort to a familiar tactic of disability rights discourse and draw an analogy between this relatively new disability accommodation and the most familiar one—the wheelchair ramp. The analogy runs that while a wheelchair ramp, which was originally intended to provide access to people using wheelchairs and other mobility devices, can now be understood to serve anyone, disabled or not, who uses a conveyance on wheels, such as a baby stroller, wheeled suitcase, or skateboard. Thus, my goal here is not merely to critique the current practices of audio description but also to speculate on how it might expand beyond a segregated accommodation to create a more inclusive culture. Continue reading …
Audio description seeks to make visual media—film, television, theater, art exhibits—accessible to blind people. This essay uses the audio-described version of the Oscar-nominated film The Sessions as an example of the current standards. It then speculates on future innovations that could democratize the medium and make it more inclusive.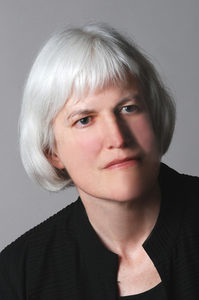 GEORGINA KLEEGE teaches creative writing and disability studies at the University of California, Berkeley.  Her recent books include Sight Unseen (1999) and Blind Rage: Letters to Helen Keller (2006). Kleege's latest book, More than Meets the Eyes (forthcoming in 2017) is concerned with blindness and visual art: how blindness is represented in art, how blindness affects the lives of visual artists, how museums can make visual art accessible to people who are blind and visually impaired. She has lectured and served as consultant to art institutions around the world including the Metropolitan Museum of Art in New York and the Tate Modern in London.